Debi9400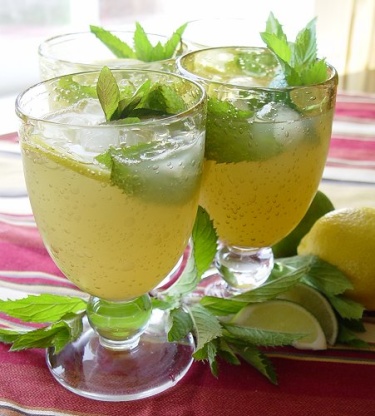 A Cuban Drink. Please do use fresh mint. After making this you will be growing your own mint for this drink. I'm not a rum drinker till I discovered this Mojitos!

In a tall thin glass, crush or muddle part of the mint with a fork to coat the inside.
Add the sugar and lime juice and stir thoroughly.
Top with ice.
Add rum and mix.
Top off with the club soda (or seltzer).
Add a lime or lemon slice and the remaining mint.
Serves one.