vrvrvr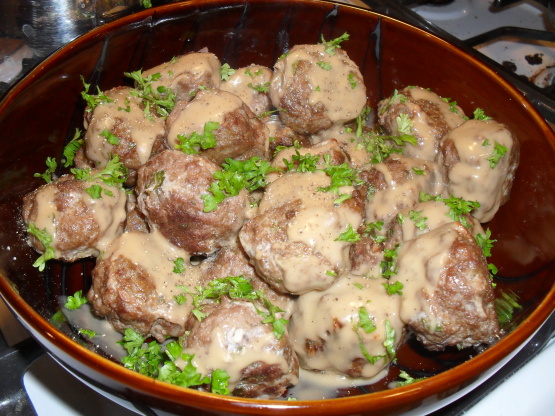 Got this recipe from a neighbor's church recipe book. I like the oven method of cooking.
1 1⁄2 lbs lean ground sirloin

1

whole egg
2⁄3 cup plain breadcrumbs, approx
1⁄4 cup milk
salt and pepper

3 -5

dashes Worcestershire sauce
Mix the sirloin, egg, milk, salt/pepper, and the Worcestershire sauce.
Add as much of the bread crumbs as you need (mixture should be slightly moist).
Roll into desired sized balls.
Preheat oven to 375°F.
Place onto a cookie sheet or 13x9 baking dish.
Bake meatballs for 15-23 minutes or until no pink remains.
Drain onto paper towels.