Prep 10 mins
Cook 15 mins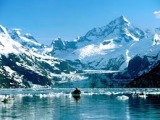 This is a great grilling recipe for when you're short on time but still want a flavorful meal. It's an easy one! Notes: You can grill the chicken on your stovetop, too. I sliced the chicken and served it over a green salad.
2 teaspoons fresh lime juice
1 teaspoon vegetable oil
2 teaspoons caribbean jerk seasoning
Directions
Flatten chicken to 1/4 inch thickness by placing between 2 sheets of heavy duty plastic wrap and hitting with meat mallet or rolling pin.
In a small bowl, mix together the lime juice and oil, then brush over both sides of chicken.
Rub jerk seasoning on both sides of chicken.
Cook on grill over medium hot heat until done, about 5 to 6 minutes per side.
Reviews
Most Helpful
This is a great basic recipe that really is super easy! I mixed the jerk seasoning in with the lime juice and oil and marinated the chicken for about a hour. It was flavorful and zesty. Made by a Tasty Tester for ZWT9.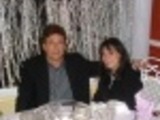 This was good! I couldn't really taste the lime which I think would make this 5 stars. Next time I will squeeze a samll amount of lime juice on the chicken right when it is about the be flipped. Made for ZWT9 for the Gourment Goddesses July 2013.

We enjoyed this - just like the name says - Basic. It's a great jumping off point for a jerk recipe, especially if you have your own seasoning preference. I followed the recipe as written and liked the tang from the lime. I'm sure I'll be making DH grill this for me again, and soon! Thanks for sharing, LifeISGood!