vrvrvr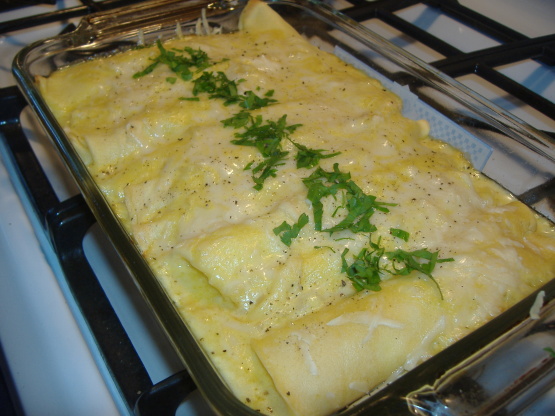 Top Review by vrvrvr
Excellent crepe recipe! I am no pro when it comes to crepes, but these were a complete success. I didn't refrigerate the batter and it did fine using right away. I used a 10" skillet, sprayed with nonstick spray. It also helped to spray my spatula for flipping. I held these in a baking dish in a warm oven as they came off the heat - and I sprayed between the crepes so they wouldn't stick together. (Whole lotta sprayin' going on!) I got 12 crepes. Filled with a savory curry chicken. Super good; I'd definitely use this recipe again!!
Combine all ingredients in a blender.
Whirl one minute; scrape down and blend 15 seconds more.
Refrigerate at least one hour before making crepes.
Heat a lightly greased 6 inch skillet; remove from heat.
Spoon in 2 Tbsp batter; lift and tilt skillet to spread evenly.
Return to heat; brown on one side only.
To remove, invert pan over paper toweling.
Repeat with remaining batter.