Basic Cream Cheese Pie (Mom's Cheesecake)
crysmac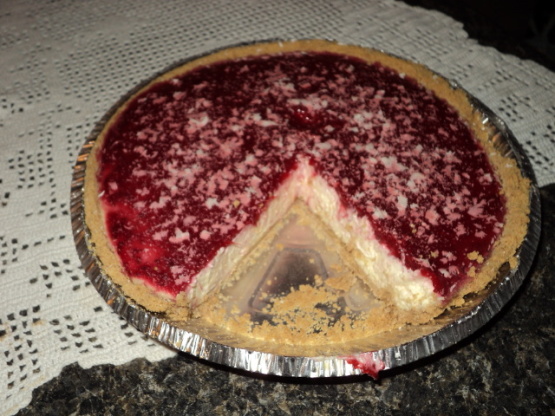 This is a simple version of cheesecake, using a store bought graham cracker crust. You can dress it up if you wish, by topping it with a little fruit or pie filling.
Preheat oven to 325.
Combine in blender: egg, sugar, sour cream, vanilla. Blend.
While still blending, add cream cheese pieces and pour in the melted butter.
Pour into crust and bake for 30 minutes.