Boomette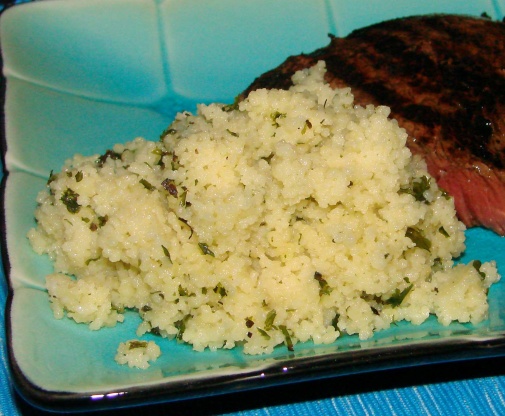 This is a great recipe for anyone who wants to try couscous. It's simple and has great flavour! I like to serve it with chicken and veggies.

Delicious and so easy to make! Thank you for sharing!
In a saucepan, combine everything except the coucous; bring to a boil.
Stir in couscous. Cover and let simmer for 5 minutes or until the liquid is absorbed. Fluff with a fork.