Basic Chocolate Truffles (plus 4 variations)
Nori M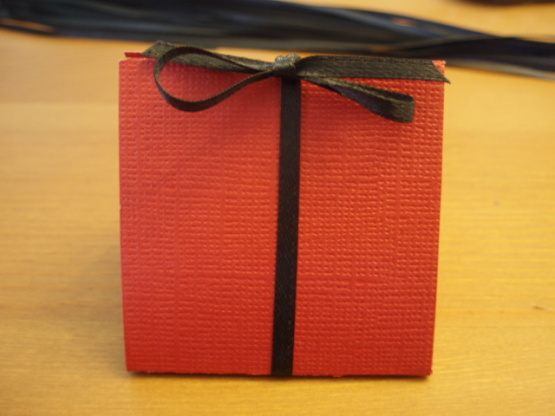 I like this recipe cause it's all there - very simple instructions, and lots of interesting variations once you master the basic recipe. Truffles are wonderful confections to make at home - not difficult at all. From Food and Wine magazine. Rolling time not included.

Top Review by Nori M
I just finished making and wrapping up 50 of these scrumptious treats for my mom's 60th birthday party. They are soo easy to make. First I tried to coat them with chocolate by dipping them, but I didn't like how the chocolate pooled at the bottom of the cup. I put the cooled truffles on a cookie rack with wax paper underneath. Then I poured chocolate on top, refrigerated it and then removed them from the rack. I loved how they turned out. The finished product fit perfectly into the boxes I made. Feel free to email me if you want the pattern.
In a heavy pan on a low heat, melt chocolates, whipping cream and butter together, stirring occasionally; when melted, pour into a small bowl and cool mixture; refrigerate for 2 hours or until mixture hardens.
Using a melon baller or a teaspoon, quickly form mixture into approximately ¾-inch rounds; refrigerate until cold; roll in cocoa or dip in chocolate; refrigerate for up to 2 weeks.
Variations on a theme: ORANGE LIQUEUR TRUFFLES Add ¼ cup (50 mL) Grand Marnier, Cointreau or Triple Sec to truffle mixture after it has melted; stir in ¼ tsp (1 mL) grated orange rind to heighten orange flavour.
KAHLUA TRUFFLES add 3 tbsp (45 mL) Kahlúa to truffle mixture after it has melted.
RUM TRUFFLES add 3 tbsp (45 mL) rum to truffle mixture after it has melted.
DARK CHOCOLATE COATED TRUFFLES Melt 8 oz (250 g) bittersweet chocolate in a heavy pot over low heat; remove from heat; place cold truffle on skewer or dipping fork, and swirl in chocolate to coat; place on wax or parchment paper to set.