Dwynnie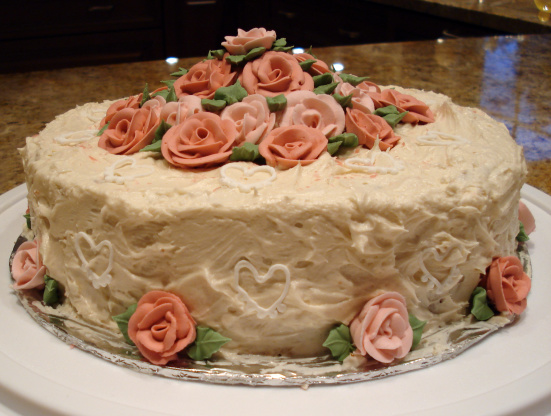 This is a recipe that was given in the packet from a workshop I took at the Wilton school. It is a very good recipe and isn't exactly like any of the other buttercream recipes I saw! Great for decoration or for icing (once it is thinned with a little milk/cream). The picture is of a cake with royal icing roses and 3 Tbs of Kahlua added to the buttercream.
Cream shortening and butter until fluffy.
Add sugar and continue creaming until well blended.
Add salt, flavoring, and cream and blend on low speed until moistened.
Beat at high speed until fluffy.
Note: If adding more flavoring, the flavoring with the cream should be 1/4 to 1/2 cup.