BarbryT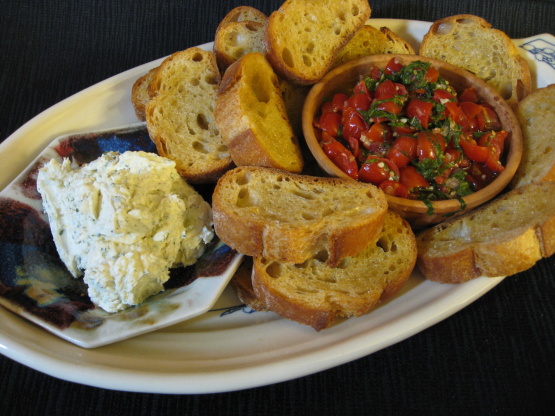 wonderful fresh tomatoes to be topped on crispy bruschetta

I made this for a wedding shower I hosted and people LOVED it. I don't even like tomatoes but found myself going back for seconds and thirds. Don't skip the step of removing the seeds; it takes a little extra time, but is definitely worth it. Can't wait to make it again...
Seed and chop tomatoes.
Combine with all other ingredients
Let sit a room temperature for at least an hour for flavors to blend
Serve with toasted bread slices.