Prep 15 mins
Cook 40 mins

From William Davis, MD's book, Wheat Belly Cookbook. He says, "This Basic Bread recipe is our starting place for many variations. As is, this bread can be toasted, can accompany dinner, or can be eaten simply spread with cream cheese, almond or peanut butter, or butter. If used for sandwiches, it may not hold up well with ingredients containing lots of moisture, so add ingredients like tomatoes just before consuming. Easy variations include adding more cinnamon, another 3 tablespoons xylitol, and ½ to ¾ cup raisins for cinnamon raisin bread; adding garlic powder to the flour and grated Parmesan or Romano cheese sprinkled on top for a garlic bread; or adding orange peel, additional cinnamon, ground nutmeg, and cloves for a spicy orange bread. A sweetener like xylitol is optional, though the xylitol does add a nice browning effect to the surface." Per slice: 158 calories, 7 g protein, 7 g carbohydrates, 12 g total fat, 2 g saturated fat, 3 g fiber, 299 mg sodium.
Directions
Preheat oven to 350°F.
Prepare 8 ½ x 4 ½ inch loaf pan by greasing.
Using a food processor, combine the almond flour, garbanzo bean flour, flaxseeds, baking soda, the optional cinnamon, and salt. Pulse until well blended. Add the egg yolks, butter, buttermilk, and xylitol or stevia and pulse just until blended.
Add the egg whites to a large mixing bowl and beat on high with an electric mixer until soft peaks form. Pour into the flour mixture and pulse until the egg whites are evenly distributed, avoiding running the machine at a constant speed. Spread into the pan and bake for 40 minutes, or until a wooden pick inserted in the center comes out clean.
Cool in the pan for 10 minutes. Transfer to rack and cool completely.
Reviews
Most Helpful
I was very excited to find this recipe but when I took it out of the pan I could smell an ammonia like odor. when it was cool I sliced it and buttered it..... the scent could not be covered up... I don't know if this is the taste that others complained about or not. I followed the directions very carefully except I didn't add the 'optional' cinnamon. Does anyone know what might cause this?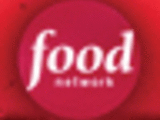 I agree with the previous reviewer. I was very excited about this bread and while the texture is really good the flavor is awful. I tried turning it into garlic bread and croutons as well to "rescue" the expensive ingredients but all I could taste was the awful bread ... Bleck ...
I love this bread! It is fairly easy to make and has almost a cake consistency to it! It has a hint of cinnamon which adds to its unique taste. I eat it by itself, with avocado or peanut butter! It is so versatile! You could make it sweeter by adding more xylitol or get rid of the cinnamon if you don't like that. This is a different kind of bread but so healthy for you. I didn't care for it straight out of the oven. It is much better cold.