David04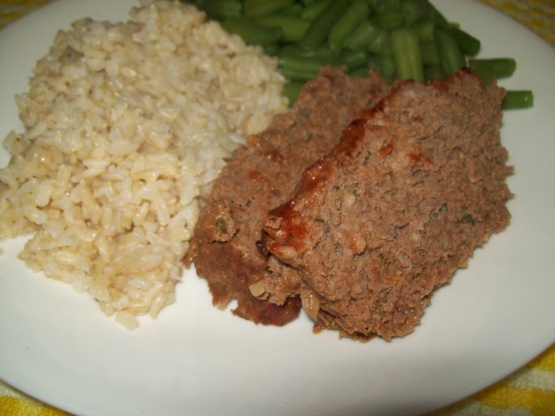 This is a good chance to incorporate exotic meat into my Gastric Bypass diet.
Heat oven to 350°F.
Mix Tomato Sauce and Seasoning Blend in a separate bowl.
Combine the ground meats, onion, egg whites, oatmeal, peppers, parsley and HALF of the tomato sauce.
Pat into two 9 x 5 loaf pans.
Spread the remaining tomato sauce on top.
Bake 50 - 60 minutes.