loof751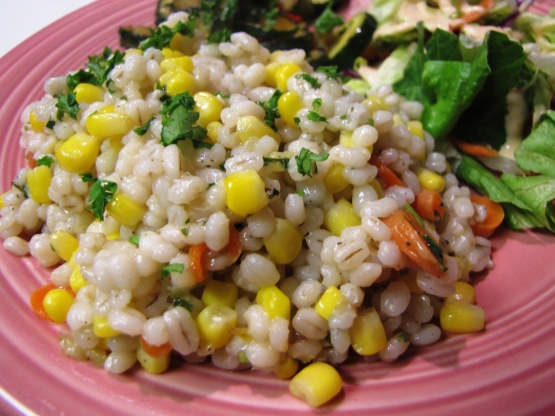 Tasty low-fat, hi-fiber side dish to serve with chicken, pork, or fish.

Wow. I made this as a side last night and it was fantastic. I've been looking for different ways to use barley, other than soups, and this was perfect. I added left over chicken and 2T of chia. Next time I'm adding some mushrooms! Thanks for a wonderful dish.
In a skillet over medium heat, sauté garlic, onion, and carrots in oil until tender.
Transfer to greased 2-quart baking dish; add broth, barley, sage, salt, and pepper. Mix well.
Cover and bake at 350° for 1 hour. Stir in corn and parsley, cover and bake 10 to 15 minutes more or until barley is tender and corn is heated through.