Barefoot Contessa's Parmesan Roasted Asparagus
Prep 10 mins
Cook 20 mins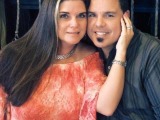 Adapted from Barefoot Contessa Family Style Cookbook, 2002. Roasted asparagus is so yummy and is good with or without the cheese, so you decide!
Directions
Preheat oven to 400 degrees.
If the stalks of the asparagus are thick, peel the bottom half of each or break the bottom part off.
Combine all the ingredients, except the cheese, in a bowl.
After combining, arrange the asparagus on a parchment-lined baking sheet in a single layer.
Roast for 15 to 20 minutes, until tender.
Sprinkle with the cheese and return to the oven for another minute.
Serve with lemon wedges.
**Ina Garten prefers thick asparagus to thin ones; as they have more flavor.
Most Helpful
Made it just as directed....was great! This recipe went into my personal file, it is a keeper. Thank you for posting. Rachel C.
Easy and delicious way to prepare asparagus. Definitely adding this recipe to my favorites. Thanks for sharing.

Loved this recipe! Simple and delicious. Will be making many more times. Thank you for posting Juenessa!