Barefoot Contessa's Oven Roasted Bacon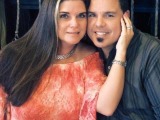 This is the best way to cook bacon. It cooks more evenly this way and more importantly, it requires little attention. The most wonderful part is you don't have grease spatters on your stove!
8 -10 slices centre cut apple-smoked bacon
black pepper (optional)
Directions
Preheat oven to 400 degrees Fahrenheit.
Place a sheet of parchment paper on a sheet pan.
Lay the bacon on top of the parchment paper.
Bake for 15 to 20 minutes until the bacon is really crispy.
Drain on paper towels and serve.
Most Helpful
I can't believe I haven't rated this. I haven't cooked bacon on the top of the stove in years since I found this recipe. I wait until bacon goes on sale and buy about six pounds at a time. I cook in the oven until just before it reaches the doneness we prefer, drain and cool then wrap in paper towels and freeze. When we're ready for bacon we just pop a few pieces in the microwave for a few seconds and enjoy. I also save all the drippings in mason jars in the fridge. I use it for all kinds of things, especially when I cook eggs. All the bacon flavor without the mess! Thanks for sharing!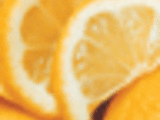 I made this bacon for BLT's and it was perfect. I had thick cut bacon and it was nicely done after 22 minutes and letting it stand for another few minutes while I assembled the sandwiches. It's so much easier than panfrying it. I had run out of parchment paper so I used aluminum foil instead.
leave the pans in the cabinet! i actually forgo the parchment paper, entirely, and roast my bacon on a foil-lined baking sheet, fit with a wire crack (to insure crispiness). in addition to the pepper, i sprinkle brown sugar and a smidge of kosher salt to each strip. absolutely DELICIOUS.