Barefoot Contessa's Maple- Roasted Bacon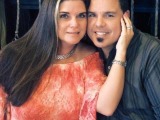 I saw Ina make this on her food network cooking show. The episode was entitled "Bed and Breakfast". Cooking bacon in the oven instead of frying it on the stovetop is a very easy preparation method.
Directions
Preheat the oven to 400 degrees F.
Place a baking rack on a sheet pan and arrange the bacon in 1 layer on the baking rack.
Bake for 15 to 20 minutes, until the bacon begins to brown.
Remove the pan carefully from the oven; there will be hot grease in the pan!
Brush the bacon slices with maple syrup and bake for another 3 to 5 minutes, until the bacon is a warm golden brown.
Transfer the bacon to a plate lined with paper towels and serve warm.
Most Helpful
I was looking for a decadent but easy way to have bacon for breakfast this morning, since I'm on vacation. I came across this recipe and decided this was simple enough to do. Followed exactly as posted, except the baking time in my oven was a bit longer. THE END RESULT IS AMAZING. It's like a crisp, bacon candy, yet not overly sweet! The biggest problem is that I made a lot, intending to just feed myself, and I ended up only getting a bacon and a half because they were raided by everyone. Next time I'm making this in quantity.

Made this for my Mother's Day brunch yesterday and I thought it was fabulous! Everyone raved over the bacon's flavor and texture and I was pleased that I was able to stick it in the oven and walk away instead of standing there frying it. Will make it like this from now on.
I wanted something special for breakfast and this recipe came to mind. The bacon is really delicious and really hit the spot! My company loved it and asked how I made it. This is the only way to go with bacon for us!