Barefoot Contessa's Homemade Chicken Stock
Prep 30 mins
Cook 4 hrs 30 mins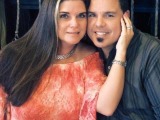 From Barefoot Contessa Family Style cookboo, 2002.
Directions
Place the chickens, onions, carrots, celery, parsnips, parsley, thyme, dill, garlic, and seasonings in a 16 to 20 quart stockpot.
Add 7 quarts of water and bring to a boil.
Simmer uncovered for 4 hours.
Strain the entire contents of the pot through a colander and discard the solids.
Chill the stock overnight.
The next day, remove the surface fat.
Use immediately or pack in containers and freeze for up to 3 months.
**Cooking time does not include chilling the stock overnight.
Most Helpful
I hope this doesn't sound dumb, but do you throw away all of the chicken meat once the stock is ready?
PLEASE NOTE: If you don't have fresh dill sprigs, substitute 1/4 tsp dried dill for each sprig (5 tsp in this recipe). If you don't have fresh thyme, substitute 1/2 tsp dried thyme per sprig (2 1/2 Tbsp in this recipe). That info wasn't easy for me to find!<br/><br/>Delicious! Best chicken broth recipe I have tried yet... no need to search any more. Yum! I used a rotisserrie chicken from Costco. I removed 3 cups of meat before throwing in the chicken. It made about 17 cups of broth after simmering 4 hours. I tried to press as much liquid as possible from the mass of solids. It just has a great flavor. Thanks for a great recipe. (by the way I didn't use parsnips only because I didn't have any on hand... and since it's optional, but I'd love to try it with parsnips).

awesomeness! it smells and tastes great