Barefoot Contessa's Cauliflower Gratin
Prep 20 mins
Cook 30 mins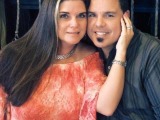 From Barefoot in Paris cookbook.
Directions
Preheat the oven to 375 degrees F.
Cook the cauliflower florets in a large pot of boiling salted water for 5 to 6 minutes, until tender but still firm.
Drain.
Meanwhile, melt 2 tablespoons of the butter in a medium saucepan over low heat.
Add the flour, stirring constantly with a wooden spoon for 2 minutes.
Pour the hot milk into the butter-flour mixture and stir until it comes to a boil.
Boil, whisking constantly, for 1 minute, or until thickened.
Off the heat, add 1 teaspoon of salt, the pepper, nutmeg, 1/2 cup of the Gruyere, and the Parmesan.
Pour 1/3 of the sauce on the bottom of an 8 by 11 by 2-inch baking dish.
Place the drained cauliflower on top and then spread the rest of the sauce evenly on top.
Combine the bread crumbs with the remaining 1/4 cup of Gruyere and sprinkle on top.
Melt the remaining 2 tablespoons of butter and drizzle over the gratin.
Sprinkle with salt and pepper.
Bake for 25 to 30 minutes, until the top is browned.
Serve hot or at room temperature.
Reviews
Most Helpful
I made this for Christmas and never reviewed after watching Ina make this on a show! It's very easy to assemble (I cheated and used frozen cauliflower) and had wonderful raves! It has already been requested for Easter! Will be keeping this in the rotation in our house!

I have the Barefoot in Paris cookbook, which is awesome. I made this dish to serve with pork chops and green beans last week. It was really good. So glad to see you posted the recipe on 'Zaar because I'm tracking all the recipes I make this year in a cookbook I named "Made it in 2010." Now I don't have to submit the recipe myself! Thanks!

After seeing Ina make this on the show I wanted to try it myself. I enjoyed this recipe, it was elegant and complimentary to any other side dish.