Barefoot Contessa's Caramelized Onions
Juenessa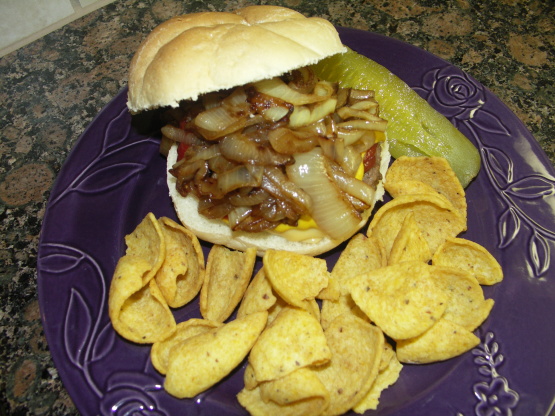 These are wonderful on top of a hamburger.

I absolutely loved this recipe!I loved cooked onions, but I think this is the very best I've ever had.Thanks for sharing it Juenessa!We had them with steak, but you can bet the next time we have burgers it will be with these!
Cut the onions in half and then slice them into 1/8-inch thick half-rounds. (You will have about 3 cups of onions.)
Heat the butter and oil in a large saute pan over medium heat.
Add the onions, cayenne, salt, and pepper and saute for 10 minutes.
Reduce the heat to medium-low and cook, stirring occasionally, for 20 more minutes until the onions are browned and caramelized.