Barefoot Contessa's Butternut Squash Risotto
Prep 20 mins
Cook 40 mins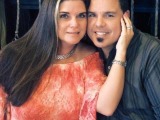 I saw Ina make this on her food network television show, the episode was entitled "Weekend Lunch."
Directions
Preheat the oven to 400 degrees F.
Peel the butternut squash, remove the seeds, and cut it into 3/4-inch cubes.
You should have about 6 cups.
Place the squash on a sheet pan and toss it with the olive oil, 1 teaspoon salt, and 1/2 teaspoon pepper.
Roast for 25 to 30 minutes, tossing once, until very tender.
Set aside.
Meanwhile, heat the chicken stock in a small covered saucepan.
Leave it on low heat to simmer.
In a heavy-bottomed pot or Dutch oven, melt the butter and saute the pancetta and shallots on medium-low heat for 10 minutes, until the shallots are translucent but not browned.
Add the rice and stir to coat the grains with butter.
Add the wine and cook for 2 minutes.
Add 2 full ladles of stock to the rice plus the saffron, 1 teaspoon salt, and 1/2 teaspoon pepper.
Stir, and simmer until the stock is absorbed, 5 to 10 minutes.
Continue to add the stock, 2 ladles at a time, stirring every few minutes.
Each time, cook until the mixture seems a little dry, then add more stock.
Continue until the rice is cooked through, but still al dente, about 30 minutes total.
Off the heat, add the roasted squash cubes and Parmesan.
Mix well and serve.
Most Helpful
This turned out great for me. Served it alongside grilled salmon and asparagus for company last night and everyone raved! Thanks for posting!

This was surprisingly fantastic. Completely different from my normal tastes, but I loved it! I used bacon and olive oil instead of butter, and it turned out great. I sampled it along the way and did not like the saffron taste at all, but it all came together with the squash and cheese. Delicious! Next time, I'll leave out the super-expensive saffron, since I didn't like its flavor.
I adore this recipe! I made it once and ate the leftovers everyday until they were gone. I'm revisiting to put the ingredients back on my shopping list. Lots of depth of flavor - warm, cozy comfort food at its best!