Barefoot Contessa's Barbecue Sauce
chia2160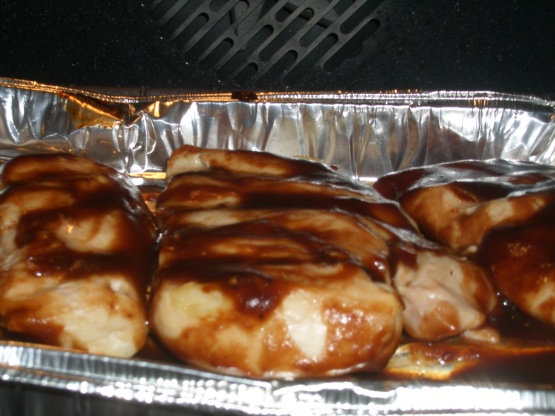 The Contessa told an interesting story about this recipe. She said that about 20 years ago she asked a chef on the show to make three types of barbecue sauces: one mustardy, one tomatoey, and one Chinesey. When she tasted them, the first one was too mustardy, the second was too tomatoey, and the third was too Chinesey! She decided to try combining the three, and she said it turned out being the best sauce she'd ever tried. This is the result, and it's her favorite to this day.

this is the only bbq sauce I have ever really liked. I do add liquid smoke and a bit od hickory smoked salt to it,. I am from bbq country, so I know from which I speak. also, I cut down a bit on the mustard and some times add a bit of red plum sauce.
In a large saucepan on low heat, saute the onions and garlic with the vegetable oil for 10 to 15 minutes, until the onions are translucent but not browned.
Add the tomato paste, vinegar, honey, Worcestershire sauce, mustard, soy sauce, hoisin sauce, chili powder, cumin, and red pepper flakes. Simmer uncovered on low heat for 30 minutes.
Use immediately or store in the refrigerator.
The Contessa recommends using this with about 2 1/2 to 3 pounds of chicken. Just marinate it in 2/3 of the barbecue sauce for a few hours or overnight in the refrigerator, then slap it on the grill. Serve it with the extra sauce on the side!