Debi9400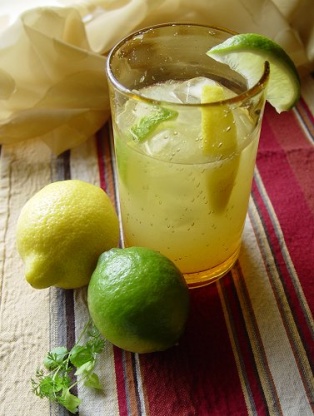 James and Jennifer love this. They say it's smooooth.

We celebrated the 4th of July with these drinks and they are so very good! DH used 1 ounce of Bacardi Limon for me and it was perfect. Only tasted the lemonade but felt the Bacardi when I stood up. Hard to stop drinking these so be careful! Thank you Jan for telling me about this recipe and thank you Dienia B. for posting!
ice
1 1⁄4 ounces Bacardi Limon

5

ounces 'simply' lemonade
3⁄4 ounce real lemon concentrate

1

slice lime

1

slice lemon
Fill 10-ounce glass with ice.
Add the limon.
Add the lemonade.
Add the concentrate.
Garnish with the fruit slices.