Megohm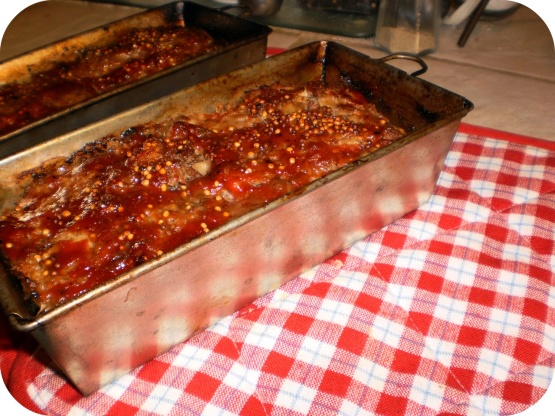 Stick-to-your-ribs, good old fashioned meatloaf. Easy, tasty, a better way to use ketchup to jazz up meatloaf.
Preheat oven to 375 degrees.
Grease a loaf pan with bacon fat
In a medium-large mixing bowl, put all main ingredients in and mix until it's sticky and combined. Don't over-mix though, or you'll have pelletloaf, not meatloaf.
Put into the loaf pan, smooth the top out a bit if you would like. Bake for an hour or until it reaches 165 degrees on a meat thermometer.
While it's in the oven, mix up the sauce ingredients. Just before meatloaf is done (10 minutes or so), spoon/brush sauce over the top, return to oven and let it go in there for the remaining time/temperature. Voila. You have meatloaf.