3 Reviews
These were great. Grilled them on the BGE and came out fantastic. It's pretty amazing how something that smells as bad as fish sauce can make everything it touches taste so good. A keeper. Thanks evelyn.
Catalina has it right! This makes for such juicy chicken (I too used chicken breast -- a whole one, bone in skin on) and the marinade flavors are just right--not too spicy or too sweet. We liked it so much without the sauce that we put it away to use on somethin g else and just devourd the chicken. Thanks, ev!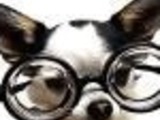 excellent recipe!! i had fresh chicken breast that had to be used or frozen so thats what i used & i have to say this is the tastiest chicken i've had in a looong time! i did make the dipping sauce but after one bite of the chicken i knew the flavor was just perfect as it was!! thanks for a keeper ! made for zwt 4 asia!!

Barbecued Vietnamese 5-Spice Cornish Game Hens