Barbecued Vietnamese 5-Spice Cornish Game Hens
Prep 20 mins
Cook 30 mins

The Winning Recipe for 1990 in the San Francisco Chronicle, by Joyce Jue.
Directions
For Hens: Halve the hens through the breast. Flatten the breasts with the palm of your hand.
In a mortar or food processor, pound or mince the garlic, shallots and sugar. Add the salt, pepper, five-spice powder, fish sauce, soy sauce and sherry. Mix thoroughly. Pour the mixture over the hens. Cover and refrigerate for at least 2 hours or overnight.
Prepare a fire in a barbecue. Let the coals burn down to medium-hot. Set the hens skin-side down on the rack and grill over medium-hot coals for 15 minutes. Turn and grill for 15 minutes longer, or until they are thoroughly cooked and the skin is crisp and browned. Serve with Nuoc Cham Dipping Sauce.
For Dipping Sauce: In a mortar, pound the garlic, chile pepper and sugar into a paste. (Or blend in a food processor or blender.) Transfer the mixture to a bowl and add the fish sauce, lime juice and water; stir to blend. Let the mixture sit for 5 minutes, or until ready to serve. Strain into dipping saucers. Yields about 3/4 cup.
Most Helpful
These were great. Grilled them on the BGE and came out fantastic. It's pretty amazing how something that smells as bad as fish sauce can make everything it touches taste so good. A keeper. Thanks evelyn.
Catalina has it right! This makes for such juicy chicken (I too used chicken breast -- a whole one, bone in skin on) and the marinade flavors are just right--not too spicy or too sweet. We liked it so much without the sauce that we put it away to use on somethin g else and just devourd the chicken. Thanks, ev!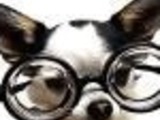 excellent recipe!! i had fresh chicken breast that had to be used or frozen so thats what i used & i have to say this is the tastiest chicken i've had in a looong time! i did make the dipping sauce but after one bite of the chicken i knew the flavor was just perfect as it was!! thanks for a keeper ! made for zwt 4 asia!!