Prep 15 mins
Cook 10 mins

This is out of "The Backyard Barbecue Cookbook". I have it marked as being excellent! Please note: "NOT FOR SENSITIVE TONGUES" Hope you enjoy!
Directions
Dry fish fillets with paper towels and brush with melted butter, set aside.
To make the dry marinade: Combine all the dry spices and sprinkle over the buttered fish fillets.
Cook the fillet on a lightly greased grill for 8-10 minutes, tuning once during cooking time.
Note: You may find it easier to make a double quantity of this dry marinade and store the remaining mixture for later use. Store in a covered airtight jar in the freezer for best results. It adds flavor to seafood, poultry and beef.
Reviews
Most Helpful
This made for some really yummy fish! I scaled the recipe down, used perch and pan fried mine. It still turned out beautifully! Just the right amount of spice. My husband put his on a bun. Thank you!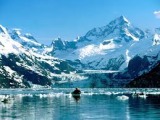 This was perfect for what I was looking for. I was looking for a spicy fish recipe to serve alongside pineapple salsa. This was excellent and easy. I cooked in a pan in the oven cause it was raining when I got home. I used flounder fillets and cooked at 450 about 14 mins turning once. I sprinkled the fish instead of coating heavily and it was perfect for my family. Can't wait to use the spice mix on chicken or pork. Thanks for posting this great "do again" recipe. Update: This is excellent in fish tacos.
Made this for my family. I am a whimp when it comes to spices so I took a bit. I made with tilapia and followed the recipe as written. This was good but even my spice eating family thought the pepper was a bit overpowering. I would cut the pepper back a bit. It was easy to make.