Barbecued Sausage Pieces (Crock Pot)
Karabea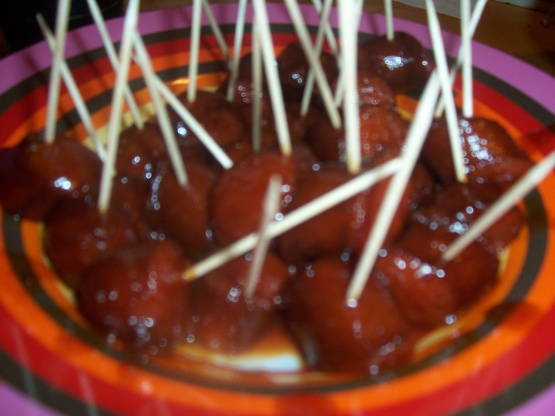 This can be served over rice or noodles as a main dish or with toothpicks as a party snack. From the Slow Cooker Fix It and Forget It Cookbook, credited to Elizabeth Yutzy of Wauseon, OH. Haven't tried yet.

This was very good! My husband usually does not like smoked sausage, but he really liked it like this. It was very easy to put together using ingredients I usually have on hand. I served appetizer style with toothpicks to make it more fun. Thank you, I will definitely make this again!
Cur sausage in 1/2-inch pieces. Brown in skillet. Place in slow cooker.
Combine remaining ingredients. Pour over sausage.
Cover. Cook on Low 2 hours.