Barbecued Salmon and Easy Marinade
Rita1652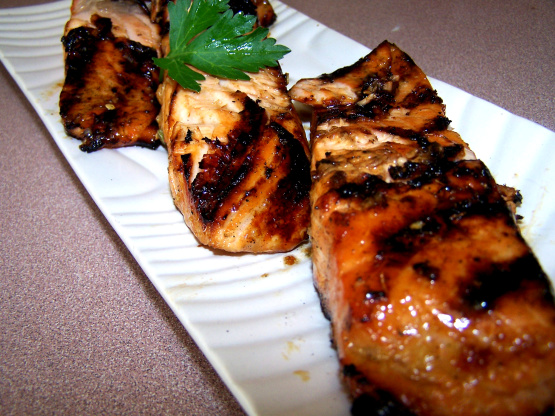 A good friend of mine gave me this recipe. It's really yum. And easy too. The oil in the recipe helps so it won't stick on the grill. Cooking time includes marinating time of one hour. You may marinate longer if you wish.
Set salmon aside.
Place all other ingredients in blender.
Blend until combined.
Pour marinade over salmon and refrigerate for up to 6 hours.
Place on med-high grill skin side up and cook for 6-8 minutes.
Turn over an place skin side down and cook for another 6-8 minutes.
The salmon will easily come off the skin.
ENJOY :yummy".