Barbecued Salmon and Easy Marinade
Prep 15 mins
Cook 1 hr 30 mins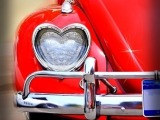 A good friend of mine gave me this recipe. It's really yum. And easy too. The oil in the recipe helps so it won't stick on the grill. Cooking time includes marinating time of one hour. You may marinate longer if you wish.
Directions
Set salmon aside.
Place all other ingredients in blender.
Blend until combined.
Pour marinade over salmon and refrigerate for up to 6 hours.
Place on med-high grill skin side up and cook for 6-8 minutes.
Turn over an place skin side down and cook for another 6-8 minutes.
The salmon will easily come off the skin.
ENJOY :yummy".
Most Helpful
Made this on the George Foreman & it was very good. Easy to put together with pantry ingredients & cooked in less than 5 minutes. Great weeknight treat.

Very good marinade. I like salmon, with a marinade, DH likes salmon plain, and we both enjoyed this. 15 month old gobbled up almost a whole fillet! Realized grill tank was empty at last minute, baked in oven and turned out moist with crispy edges, but will grill next time. This made alot of marinade, half went on 3 fillets and half was boiled down to make a sauce for drizzling on fish and broccoli - still didn't use it all. Will def make again, but cut marinade down by a third - probably adding some crused red pepper for a little zip. Thanks!

Yum! I cooked my salmon in the skillet. Loved the flavor! Thanks!