KateL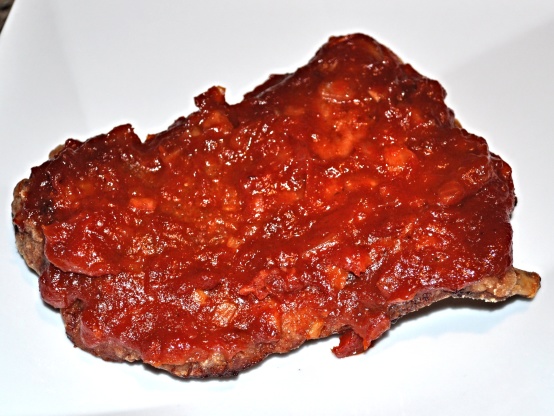 These ribs are first baked in oven and then finished on barbecue. Recipe adapted from Bon Appetit (July, 1981). Prep time includes grilling and baking time.

My family really enjoyed these. I used 6.5 lbs. of country style ribs and I baked them a couple days ahead of time. I barbequed them when the weather cleared up. They didn't get very brown in the oven, but they did crisp up on the grill. I don't eat ribs, so relied on the rest of the family for comments...thumbs up from all. Only complaint...not enough sauce! Thanks for sharing, Ellie.
Preheat oven to 325°F.
Combine flour, paprika, garlic and pepper in large plastic bag.
Add ribs to bag in batches, if necessary, coating well.
Arrange ribs in roasting pan (large enough to fit ribs in single layer).
Bake for 1 1/2 hours or until ribs are browned.
Remove from oven and let cool while mixing sauce.
Combine chili sauce, onion, sugar, vinegar, mustard, hot pepper sauce and Worcestershire sauce in medium saucepan.
Bring to boil over medium-high heat.
Reduce to low and simmer 15 minutes.
While sauce is cooking prepare barbecue.
Remove sauce from heat and pour over ribs, turning to coat.
Grill ribs, basting with sauce, for 15 minutes per side or until ribs are done.
Cut ribs into serving pieces.