Barbecued Prawns With Chilli, Lime & Cilantro Butter
One of Australia's greatest cookery contributions, shell-on prawns cook quickly and stay succulent on the barbecue. Try this garlicky and delicious recipe and you'll understand why the shrimp is so good on the barbie! Add 30 minutes on for marinating time. This recipe is from John Torode. Enjoy!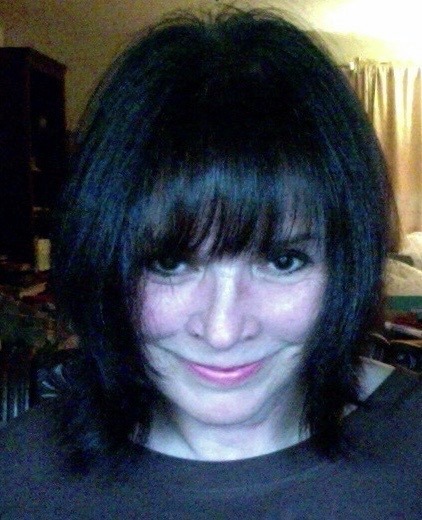 OMG - this butter is incredible! First of all, I made the butter as directed, but only had a green chile (instead of red) and left the seeds in, because I like a bit of heat. I did not leave the shells on the shrimp, but marinated them after they were peeled (no one here likes to peel shrimp when they're eating it). The shrimp came out very flavorful and tender. When they were done, I set the thin slices of butter over them to melt, then stirred things around a bit to spread the butter evenly. The tang of the lime, the heat of the chile, and the brightness of the cilantro really elevated the taste of the shrimp to new heights! We even spread some of the butter on some roasted corn on the cob and were speechless with delight. While the shrimp was great, I am making this butter more often, because I can think of a million ways to use it! Thanks so much for sharing this keeper! Made for ZWT 8.
2

lbs large raw tiger shrimp, heads removed, but unpeeled

Butter

1

large garlic clove

1

small bunch cilantro, roughly chopped

1

red chili, deseeded and chopped
juice 1 lime, plus wedges to serve
3⁄4 cup butter, softened
To make the butter, put the garlic, coriander, chilli and lime juice in a food processor and pulse until chopped but not sludgy. Remove 1 tbsp of the mix, toss with the prawns and set aside in the fridge.
Add the butter and some salt and pepper to the food processor, and pulse again until everything is combined. Scrape out onto a sheet of foil, roll into a sausage and put in the freezer to harden.
Let prawns marinate and butter harden for about 1/2 hour.
Heat the barbecue to medium-high. Cook the prawns for 3-4 mins on each side until they turn pink. Lift them off the barbecue onto a platter and, while still sizzling hot, melt thin slices of about half the butter over the prawns. Melt the remaining butter and serve with the prawns to dip into, and lime wedges for squeezing over.