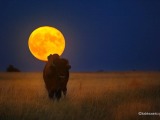 yum
Make and share this Barbecued Pork Strips recipe from Food.com.
Directions
Combine all ingredients except pork strips in crock pot and stir well.
Add pork and stir to coat.
Cook on LOW, covered, for 8-10 hours.
Reviews
Most Helpful
Super easy & tastes great! I think I enjoyed it more than DS did. The pineapple really soaked up the BBQ flavor & was a little overpowering for him. I think DH will enjoy this when he gets home tonight. My crock pot cooks hot & even on low with a reduced cook time (5 hours) most of the strips were a little on the dry side. I did have a few larger pieces from when I started slicing into rounds before remembering what I was supposed to be doing! :) Next time I'll cook even less time or put the pork in whole & shred it when it's done. Thanks for sharing, OzMan! Made & enjoyed for Zaar Chef Alphabet Soup Tag Game.

Very good and quick to put together. I changed the serving size to just four. My husband also added extra barbeque sauce when it was done cooking. We made sandwiches with this as the final product seemed something like pulled pork. Thank you for a great, easy recipe on a busy day.