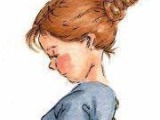 This has long been a real favorite way of serving pork chops in my home. I believe the recipe goes back to the 1970's. It is delicious and my family was always requesting this when they were growing up. Nice served with either baked potatoes or rice.
Directions
Melt shortening and brown chops well on both sides in the hot fat. (nowadays I am inclined to skip the fat and just brown them in a non stick pan I have sprayed with cooking spray).
Drain well. Combine the remaining ingredients. Pour over the chops, cover and simmer for 1 hour, until tender. You could bake them in the oven instead of on top of the stove if you are so inclined.
Most Helpful
This is a recipe I lost track of years ago. What a surprise to find it on this web site after all this time. This is a great recipe that I made for my children years ago and they LOVED it. Will be making this very soon. Yum!