Bergy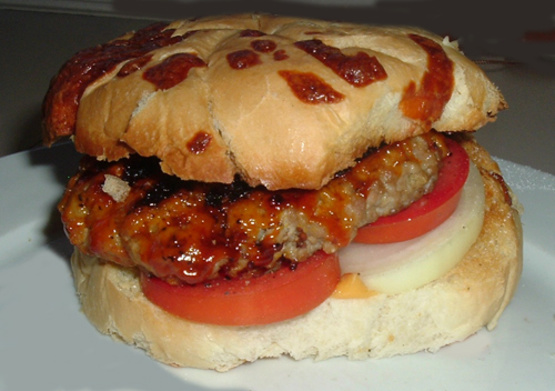 These are best when grilled over charcoal. Top with jalepeno-jack cheese. For a bolder twist, baste with creole mustard instead of bbq sauce

I followed the recipe without any changes. These burgers are a nice change from regular beef burgers. The next time I make them, I think I'll add a little red pepper flakes to give it an extra kick. Thank you for posting this different twist to burgers.
Mix all ingredients.
Form into 4-5 equal size patties.
Re-chill for 30 minutes.
Grill over charcoal.
Baste with the same bbq used in the mix when burgers are halfway done.