VickyJ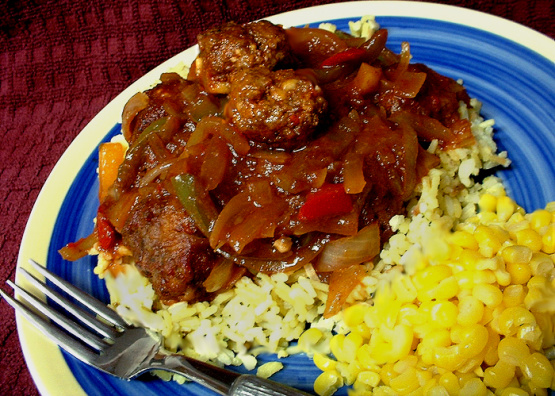 Got this from a friend a long time ago. I like the tangy flavor it gives. I always serve it with mashed potatoes and a salad.

I made this last night with mashed potatoes and salad as per your suggestion. Very good, it reminded me of meatloaf. The sauce was a little tangy but none the less a great dinner. I did double the sauce. My 3 year old ate every bite and that rarely happens, so thanks for a great dinner!
Mix the hamburger with breadcrumbs, milk and pepper.
Make into balls.
Mix the ingredients for the sauce and pour over the meatballs.
Bake uncovered 45 minutes at 350°F.