gailanng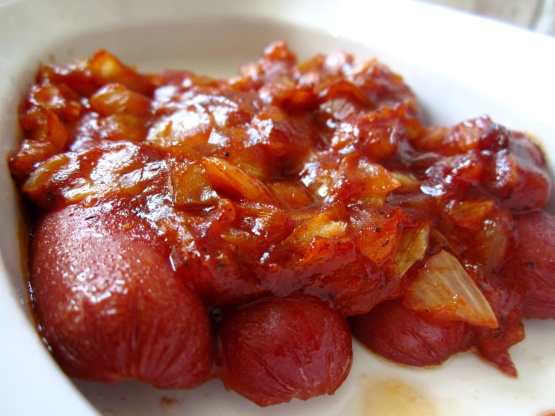 ....mmmm, good! You'd think they were barbecued wieners you'd grilled outside, instead baked in the oven. Add this with my favorite Potato Celery Supreme dish, and green beans on the side and you have a meal!
Simmer onion in oil until golden.
Add all remaining ingredients, except wieners; simmer 15 minutes.
Split wieners; place cut side down in shallow baking dish.
Pour barbecue sauce over wieners.
Bake in preheated oven at 350 degrees for 30 minutes, basting several times.