Barbecued Chicken Breasts
Baby Kato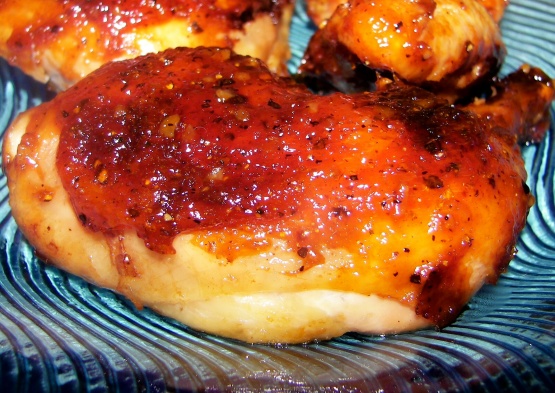 This is not only quick and easy but great tasting as well. Had I not tasted this delicious grilled chicken I likely would never have chosen to make a barbecue sauce that had horseradish as one of the ingredients, but having tasted it I just had to have the recipe. Good friends share!

Make Sauce: In a small saucepan combine ketchup, cider vinegar, horseradish, brown sugar, minced garlic, thyme and black pepper; whisk together to mix ingredients. Bring to a boil over medium/low heat. Cook about five minutes until thickened. Remove from heat.
Brush chicken breasts with sauce (both sides) and place in foil lined pan.
Broil or grill basting with remaining sauce until no longer pink in centre. Allow to stand five minutes before serving.