diner524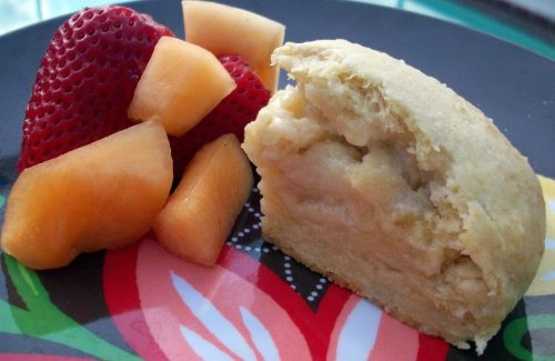 During the hot summer months when you don't want to use your oven, this is the perfect solution when you are in the mood to serve biscuits with your meal. Believe it or not, this is cooked on the grill.
Oh I loved biscuits made this way!! Living in Florida with all the hurricanes, I always like to try different recipes for the grill, as you can go for days without power to cook indoors!! I cut this recipe in half and followed exactly as written. I cooked it for the full 18 mins. and could have cooked it a couple more, but that was my fault, we just bought a new grill so still getting used to it!! Thanks for sharing Crafty Lady!! Made for Photo Tag.
Combine first 4 ingredients in medium bowl. Cut in butter or margarine until mixture resembles coarse crumbs.
Add sour milk. Stir until just moistened. Turn out dough onto lightly floured surface. Knead 8 to 10 times. Flatten dough into 3/4 inch thick disc. Place on 1 sheet of greased heavy-duty (or double layer of regular) foil. Do not enclose.
Preheat grill to high. Place foil with dough on 1 side of ungreased grill. Turn off burner under foil, turning opposite burner down to medium. Close lid. Cook for 15 to 18 minutes, rotating foil at halftime, until biscuit is lightly golden. ut into 8 wedges.
To make sour milk: Measure 1 tbsp white vinegar orlemon juice into 1 cup liquid measure. Add milk to make 3/4 cup liquid. Stir.