Barbecued Apricot Hot Dogs
2Bleu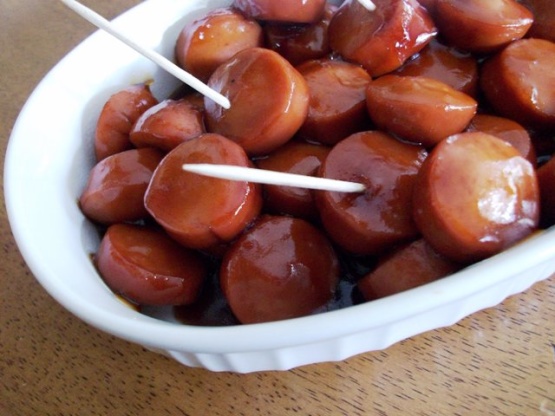 a recipe that can eith be used for a lunch , dinner , appetizer, or even Potluck

This was a quick recipe to get together, which was great on the busy day I made it. Using a slow cooker really allowed the sauce to flavor the hot dog pieces -- we all liked the flavor, especially the kids. I did add a little dash of onion powder and garlic powder, and I served it over rice so we could enjoy every bit of the really delicious sauce. Thanks for sharing this versatile recipe!
Combine all ingredients except hot dogs in a slow cooker.
Cover. Cook on high for 30 minutes, and then add hot dog pieces.
Cover and cook on low for 4 hours.
Serve over rice as a main dish if desired, or as an appetizer.