Peter J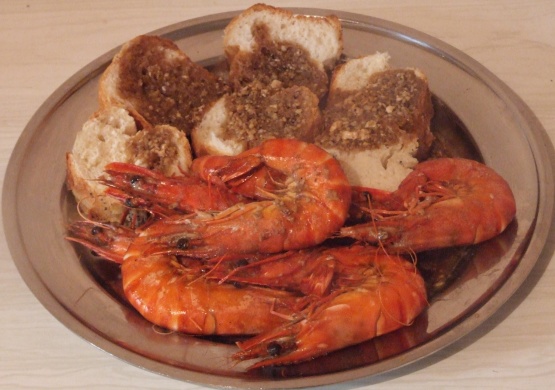 Very easy and one of my favorite shrimp recipes. Makes enough for 2 moderate appetites. My husband could eat the entire thing by himself, so servings depend on your cooking audience. The recipe refers to this as an appetizer, but that just seems downright silly to me. Make sure you serve this with hot bread to soak up the sauce.

Oh man, these were good! Loved the flavors popping in my mouth with each bite. DW loved them too. You can bet we will be having these again!
Add all ingredients to an oven-proof skillet; stir to combine.
Bake at 450° for 10 minutes or until shrimp turn pink.
Serve shrimp with hot French bread, cold beer or iced tea, and lots of napkins.