Barbecue Sesame Prawns (shrimp)
Boomette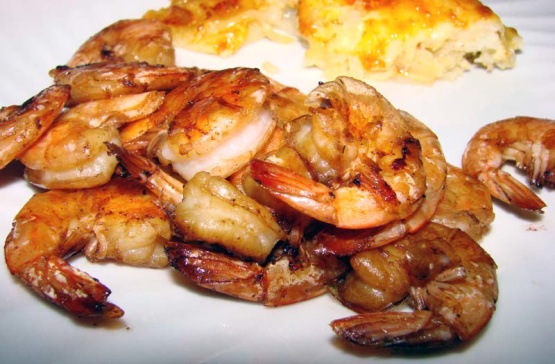 A tasty marinade for prawns (shrimp) especially for your BBQ from the Australian Barbecue Kettle Cookbook. Preparation time does not include time to marinate.

Top Review by Amy020
This was okay, but too salty. And I used low sodium soy sauce. If the salt could be toned down, I would give this 5 stars - the other marinade flavors were really good. I used shrimp and scallops and otherwise they both turned out fine.
Shell and wash the prawns leaving the tails intact.
Combine all ingredients except prawns, mixing well, in a bowl.
Add prawns, cover and marinate for 1-2 hours.
Remove from marinade.
Cook in the BBQ with lid on for 8-15 minutes, or until cooked through (DO NOT OVERCOOK), depending on size.