Peter J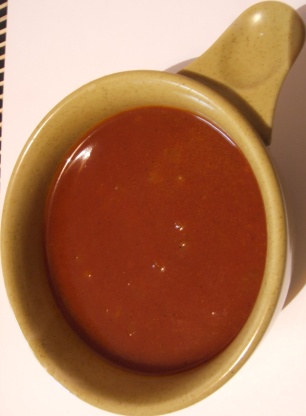 A TASTY barbecue sauce for pork, chicken or beef. Why purchase the bottled sauce when you can enjoy more flavor! Easy to prepare and the ingredients are normally on a pantry shelf.

We loved it--we used everything the recipe called for. I have leftover pork that I shredded and added this to. After making the sauce I let it all sit for an hour or so to heat through.
If using optional onion and celery, saute in a small amount of oil.
Mix remaining ingredients and pour into saucepan. Boil for 1 minute.
Spoon sauce over choice of meat.
Enjoy!