Hey Jude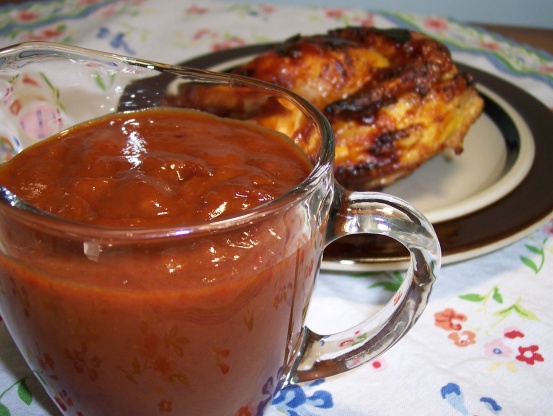 This is a great BBQ sauce that I saw get made on FoodTV, I think an Ina Garten show. I made it the same day and did a few changes, based on our preferences. This sauce is thick and rich, a little bit sweet and a little spicy. This makes a lot, make half the first time you make it, then double it the next time so that you can freeze it in batches, which is what I've done.
This was a great BBQ. I put it over #38137 Easiest Tastiest BBQ Country Style Ribs. It was done completely last minute and made enough to freeze. Very tasty and spicy!!! Thanks for posting.
In a large saucepan on low heat, saute the onions and garlic with the vegetable oil for 10 to 15 minutes, until the onions are translucent but not browned.
Add the remaining ingredients and bring to a low boil.
Simmer uncovered on low heat for 30 minutes. Use immediately or store in the refrigerator.