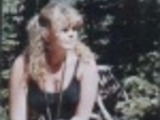 This sauce can be made fresh while your meat is cooking on the grill. I especially like the sauce with my baby back ribs recipe. The sauce compliments the rub used on the ribs perfectly.
Directions
Combine all ingredients in a 4-quart saucepan; heat to boiling over high heat.
Reduce heat to low and simmer, uncovered, 30 to 40 minutes or until sauce thickens slightly, stirring occasionally.
Reviews
Most Helpful
I was not crazy about this recipe. Maybe as a "teriaki sauce" marinade,,,but for a BBQ Sauce,,,no way. I didn't use near the amount of spices and it was still way spicy. I also used a couple of cans of tomato paste to thicken more. So,,,Marinade,,,yes,,,BBQ,,,No way.
Yummy!!! The cayenne really brought it to life. I poured it over leftover porkroast in the crockpot and oh... my goodness.. This is certainly a keeper. No more bottled sauce for us. Thanks for sharing. Maryanne

11 year old DS made this the other night. He had to leave out the Cayenne pepper as I was out. Instead of letting him simmer it for 30-40 minutes, after he brought it to a boil, I poured it over some shredded pork loin in my kitchen kettle and let them simmer together. We will definitely be using this again.