Pamela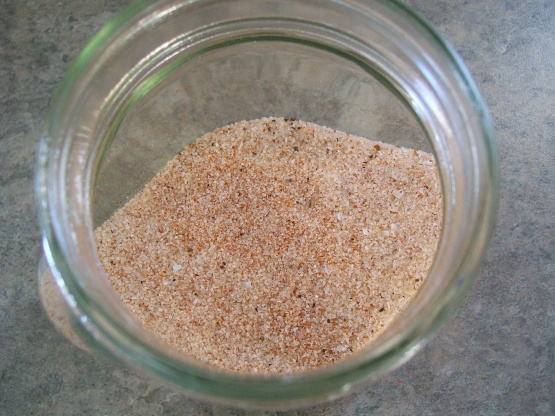 When I lived in Kansas City, Mo I worked in a Barbecue restaurant and this rub looked about like what we used there. That rub was out of this world. Update 4/21/05: Denise! asked what restaurant it was I worked at. I believe it was called Mr. G's and it was in Independence.

I used this on boneless sirloin steaks and then grilled them. EVERYONE, including my daughter who HATES steak, loved it! I quartered the recipe just in case we did not care for it, but I see that was a mistake :) I "rubbed" about 4 lbs. of steak and still have some left. This was much easier than marinating and the flavor is subtle, but delicious. You can definately taste the cayenne...adds a bit of heat, but not TOO much. Thank you for posting...I will be trying this on ribs next!
Combine all ingredients and use as a rub for any barbecue meats.