Barbecue Recipes Marinade for Not-So-Tender Meat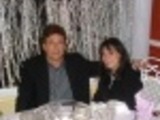 Barbecue Recipes, formerly Patio Recipes revised January, 1985
Directions
Combine ingredients and mix well. Marinate for 8 hours or overnight. Improves that not-so-tender piece of meat.
Most Helpful
Found a venison roast in the freezer and thought this would be a good marinade. YEP it did the job.! Let the roast marinade for almost 24 hours and then put it in the crock pot with some onions, carrots and a half a green pepper. Dumped the remain marinade in and added about a half a cup of worchestershire sauce. Let it cook about 10 hours on low. Boy was this good!! Even the DW ate it!! Will definitely keep this one. Made for Football Pool 2013.

Wonderful marinade!!! I used this on a large top sirloin and then DH grilled it to our liking, but also served it with grilled red pepper and onions. This has a nice citrus flavor and the meat was very tender. Thanks for sharing Jackie!!! Made for your win in the Potluck January Event.
Smelled great, and definitely improved the flavour of some not-so-tender beef.