Barbecue Recipes Chicken Basting Sauce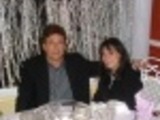 Barbecue Recipes, formerly Patio Recipes revised January, 1985
Make and share this Barbecue Recipes Chicken Basting Sauce recipe from Food.com.
Directions
Mix all ingredients together. This is especially good with chicken. May also be used with hamburgers or steak. Store leftover sauce in refrigerator for your next cook-out.
Reviews
Most Helpful
Such a simple sauce to prepare and with things I normally have on hand. I used it to baste skinless chicken thighs. I loved the strong flavor of the lemon juice but for my tastes, the worcestershire sauce was too much and felt it needed some more seasoning such as garlic or onion. Would make again with some tweaking for my own tastes. Thanks for sharing Jackie!! Made for your win in Potluck Tag.