Barbecue Recipes Basting Sauce for Grilled Fish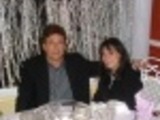 Barbecue Recipes, formerly Patio Recipes revised January, 1985
Directions
Combine all ingredients and simmer for a few minutes. Especially good for basting grilled fish.
Most Helpful
Offered to Sister #2 some fish and suggested that she should make this. Then I thought her gas grill may be in bad shape. Oh yeah, she doesn't even own a gas grill! Oh well, survival of the fittest. Made for PRMR.

Used this for grilling sea bass. It came out very moist and really liked the seasonings. DH appreciated that it has no sugar to gook up his grill. Made 1/2 cup size for 1 pound and that was plenty for two of us and had about half of that left. Am guessing that this recipe would probably work for at least 10 pounds of fish-possibly more. Thank you JackieOhNo! for sharing.