Barbecue Ranch Chicken Salad
teresas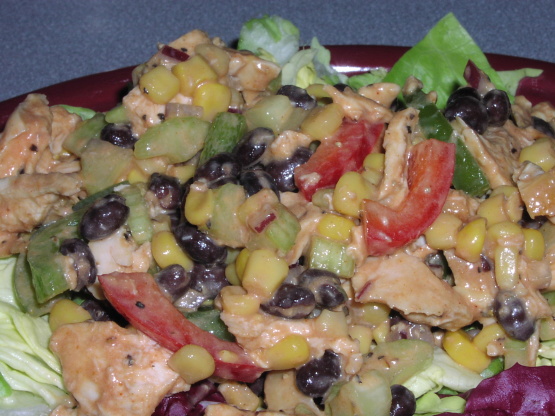 Delicious salad with a southwestern flair! One of my favorites! Just make sure the red onion you use isn't a strong one. Cooking time is refrigeration time.

Great combination of flavours! I had mine wrapped in a whole wheat tortilla.
Mix all of the salad ingredients in a large bowl. Whisk dressing ingredients together in a small bowl, and pour over the salad. Toss to coat, and chill 1 hour before serving. You can serve this over some shredded lettuce, if desired.