Bergy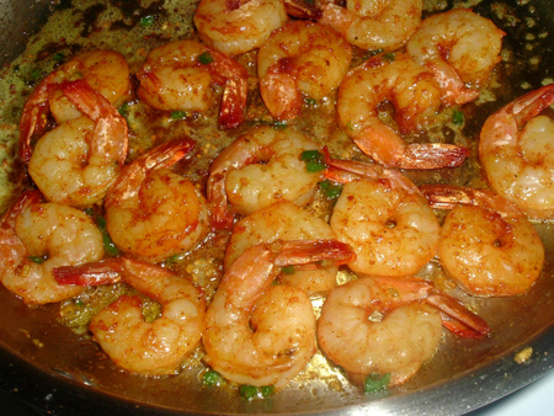 Delicious grilled prawn will add spice to any occasion.

Top Review by Bergy
This is special prawn recipe! We loved it. I cut the recipe in half and pan fried the Prawns for apprx 5 minutes until they just turned pink. The spice blend is perfect. Just enough for flavor but it doesn't take over. Served with Fennel, new carrots and a roasted potato. Thanks roja Khan for posting this recipe
Clean and devein prawns. Add turmeric powder, salt, mix and set aside.
Grind together green chilies, garlic, ginger, and red chili powder. Add the prawns from Step 1, mix thoroughly and set aside for 30 minutes.
3Barbeque in a charcoal fired grill or oven. Preheat the oven to 350 deg. Put prawns in skewers. Keep the skewers on the separator in the oven. Place a tray below the separator. Bake at 350 deg for 10 to 15 minutes. Serve hot.