This is so quick and simple from ingredients on hand and it tastes like a slow cooked pork chop. I have even done this on the grill, by browning the chops on the grill them transferring all to a foil packet, sealing it up and indirectly cooking it for about 10-15 minutes.
Directions
Heat large nonstick skillet to medium-high. Brown pork chops on one side.
Turn chops and add remaining ingredients to pan, stirring to blend.
Cover and simmer 5 to 8 minutes or until done (internal temp 155°F).
Reviews
Most Helpful
This was a good and easy weeknight meal. I followed the recipe exactly as written other then I cooked mine longer.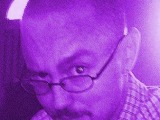 This was awesome!! So easy and fast but the taste was outstanding! My whole family loved it. Thanks LAURIE