Whipper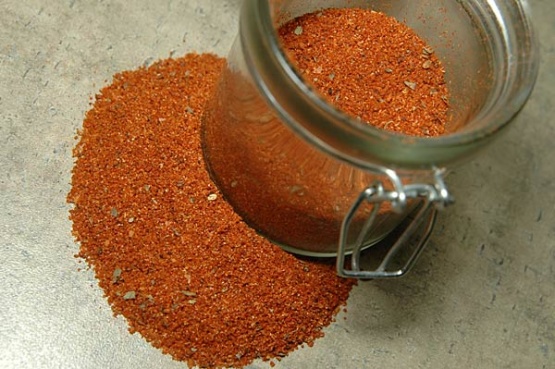 A great rub for chicken on the BBQ that goes well with most sauces. I always use it for wings on the grill. You can substitute cane sugar with brown sugar, although the moisture content of it will cause clumping in your rub. You can avoid the clumping by drying out the brown sugar by spreading it out on a cookie sheet, stirring it around every three hours.

I used this rub on a beer can whole chicken I put in the smoker. The rub was way to salty for our taste. The salt overpowered all the other ingredients. Next time, I will replace the onion and garlic salt with garlic and onion powder in a smaller quantity.
Mix all the ingredients well in a small bowl with your fingers.
Store in an air-tight container.